2018 was yet another year of classic coonery. In this Trumpian era error that we're in the midst of  there seems to be a new breed of coon brewing in urban America. I can't quite place a finger on what it is about the Orange Idiot that's giving rise to this samboian outbreak but it is at least in part to his extreme narcissism and extra rapey ways. What I have noticed is that a lot of the black men that support or defend the reckless behavior of this current president exhibit some of his most untoward and reckless personality traits. At least that's the theory I'm going with. I digress…With out further ado here's your Top ten for 2018…
10. The Baby Coon Bootcampers
1
Random Fun fact: A group of raccoons are called a nursery or gaze.
When I was a young dumb 20-30 something I did my fair share of really dumb things. Thankfully camera phones were not ubiquitous devices back then as they are now. I'm even more thankful that my formative young adult years did not coincide with a rabid coon outbreak such as the one that led to this gaze gathering at the White House. Some of these young and dumb millennial's will live to regret this photo op while others in this nursery will grow up to be full blown coons. Either way this posterior inspired photo op will be around for posterity so whether or not these young, dumb malleable minded minions will inextricably linked to the Class of coon 2018.
9. Herschel The Coon Walker
When you're born black and the black folks that birthed you feels fit to name you Herschel, it's not 100 percent your fault that you grew up to be a coon. Herschel and President Adolt Twittler go back to to his failed days as a professional football franchise owner.
He was literally Benedict Donald's original favorite field Negro…So it should come as no surprise that decades later he'd make the smooth transition to the prototypical house negro.
 8. Jim "Crow" Brown
Speaking of former NFL running backs suffering from CTE there's this old fool. Many thought that his dalliance with coonery would be brief and by now he'd humbly come back to the tribe to petition for forgiveness ala Chrisette Michele. Nope! He's a proud coon and is as perennial a member of the top ten coon list as he was the Pro Bowl. Ya'll boy is gone for good. 
7. Jason "the Witless wannabe white wonder"Whitlock
Jason Whitlock is what you would call an OC (original coon). What differentiates Fatlock from the fuck boys (and girls) that precede him on this list is the fact that his Tom Coonery did not start (at least publicly) during Jive 45's infamous and most unfortunate rise to the presidency. In other words cooning has always been part of his DNA. In his defense he has no discernible talents so cooning is next to 100 percent responsible for his success in life. So while he knows next to nothing about the sports that he's paid to report on and he's obviously never played a sport outside of maybe a hot dog eating contest or three, his value to his employer Fox Sports  is his ability to assuage and massage  the  fragile white ego of white supremacist sports fans across the nation. Something that he's pretty good at. Nobody can make bald, fat, nonathletic couch potatoes feel superior to the Colin Kapernicks and LeBron James of the world like Whitlock is able to do. Believe it or not that takes as much skill as it does audacity.
6. A Nigga named Paris (Dennard)
Say a prayer for our boy Paris. He had a pretty rough year. He spent most of the year taking verbal beat downs on CNN while frivolously failing at defending the foolishness of the Dump administration in viscerally embarrassing fashion. After stacking all them L's CNN ended up cutting ties with him for being a pervert. No offense to the #MeToo movement but that boy ain't hardly interested in vagina. It really was a misunderstanding…
5. Bobcat  Johnson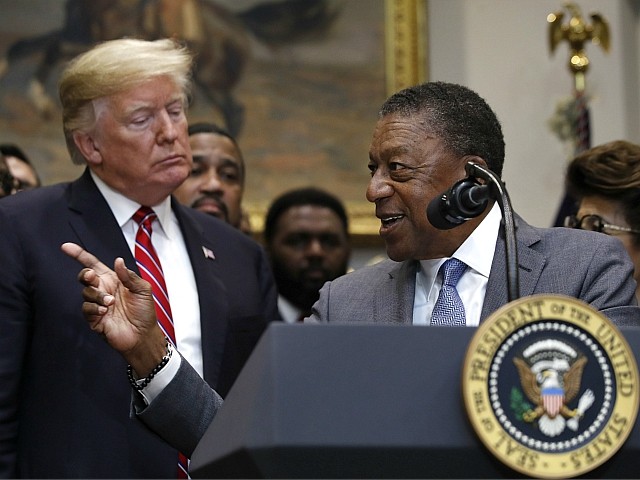 Bob Johnson on the low has been cooning forever. The Founder of BET was one of the early culture vultures of hip hop. His cooning reached a crescendo in 2008 while campaigning for Hilliary Clinton in the 2008 Democratic Primary vs then Senator Barack Obama. At a black church of all places he dropped the timeless jewel
"As an African American, I'm frankly insulted that the Obama campaign would imply that we are so stupid that we would think Bill and Hillary Clinton, who have been deeply and emotionally involved in black issues when Barack Obama was doing something in the neighborhood that I won't say what he was doing, but he said it in his book,"  ~ Bob Johnson
Who would have thunk that 10 years later he'd be palling around with her arch enemy and the father or modern day white supremacist terror.
4. Coondace Owens
The baby coon summit was the brainchild of Ms Owens. Her corrupting so many minors in a single coon swoop should be enough to land her on this list. She has become one the darlings of conservative media and white people who prefer their blacks to be kind of racist towards other blacks. Like a nigga named Paris she takes a major L every time she ventures away from the Fox News studio to opine on shit she has no clue about–like life itself. If the term Poor little tink tink had an avatar. It would be this whack ass chic and that was made abundantly clear the day she dared to debate Dr. Micheal Eric Dyson on MSNBC.
3. Uncle Ben Carcinogen 
Uncle Ben is making black history and he don't even know it. In every horror movie the black guy dies first. This black guy is two years in and still running. Many careers have come and died entering the Trump White house and this nigga is still breathing. That's a remarkable feat if you think about it. Unless you watched Bird Box and understand that the retarded mother fuckers like Ben and Candy don't have to wear blind folds because they have have a built in immunity.
2. Tim Scott
With President Obama now citizen Obama Tim Scott is the most powerful black man in America. By default he makes the list for being in such a powerful position as a United States Senator while being the weak pathetic bent back bitch ass that he's been since being elected. As senator he's rubber stamped every racist bill, judge and cabinet member that was put up for a vote. He's a truly deplorable black man that will go down in history as one the most destructive to black people and progress in America with how he's comported himself as Senator.
2a. Clarence Thomas
Tim Scott rivals only Clarence Thomas when it comes to the race for the black person that could set black people and black progress back the furthest. Every day this human lawn jockey thinks of how he can throw a monkey wrench in the black come up. I know that we are not supposed to wish death on folks but come on my good Christian friends. He has a lifetime appointment. I need this nigga to die in order to live my beast negro life. #HurryUpAndDieYouVarmint
1. Koonye Kardashian West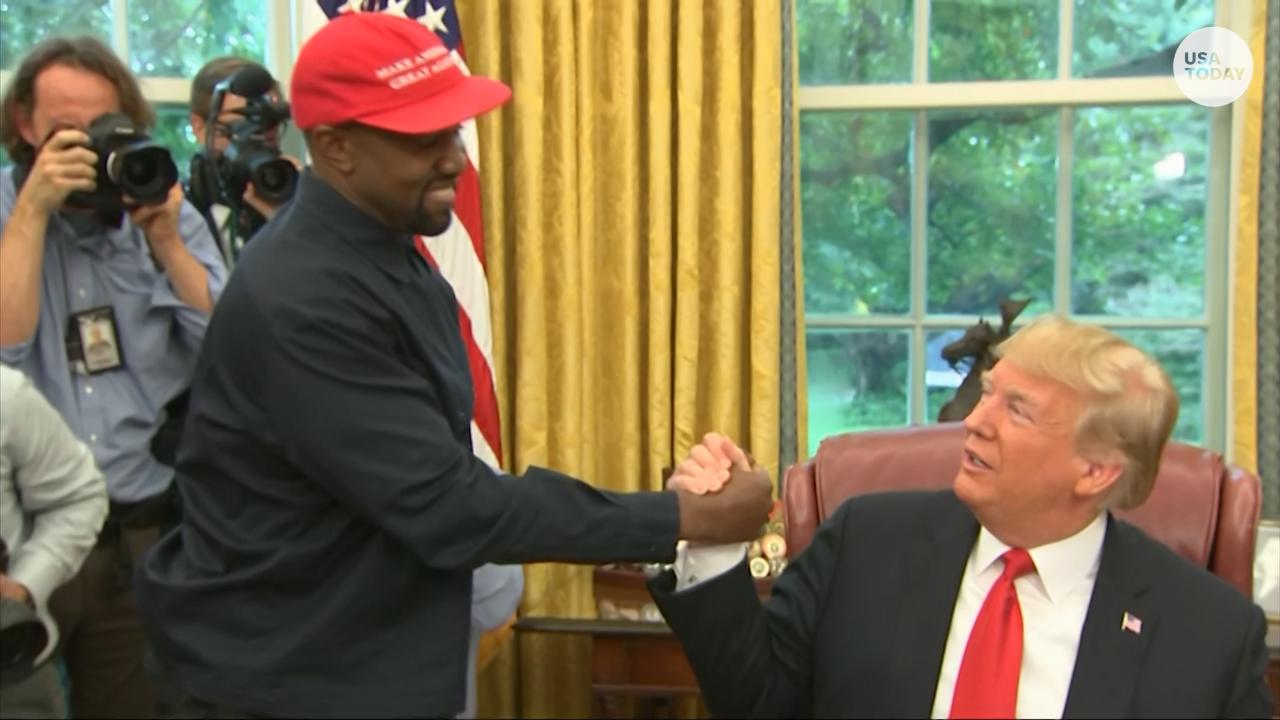 Kanye was hip hop. Not the totality of the construct but a firm part of it and he has the receipts to prove it. And while the Donald Trump brand has had it's fair share of mentions in hip hop (particularly before his foray into politics) he's the antithesis of hip hop so even though on paper Mr Kardashian is a powerless peon, his Trumpian antics and mushroom dick riding have a deleterious affect on the culture. For that he can never be forgiven. Like Ben and Candy he don't have to wear a blind fold because he's already touched. But we not gonna excuse or write it off as mental illness his major transgressions. As black people and progeny of slaves still living in a world rife with white supremacy we all have truama running through our DNA. Some of us choose to embrace the plantation and in most instances the motivations are more selfish in nature than they are subconscious. Plantation Psychosis is what we would label what ails Kanye and there really is no cure. That's precisely why he's on the trading block for the next racial draft.